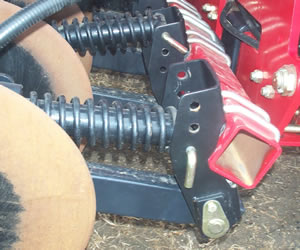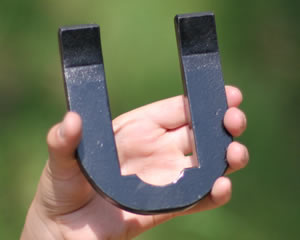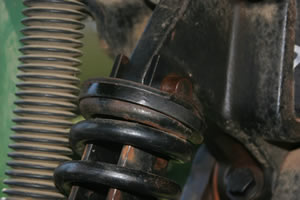 Individual row unit down pressure is available on the Case SDX series and this feature is particularly useful when setting up their no-till drills. Often the amount of down pressure required to penetrate the soil is higher behind tractor and mid-cart wheel tracks, so additional force can be added to these individual units using the pin hole configuration illustrated in the above left photo.
In the past, operators of John Deere single disc seeders have not had the luxury of this adjustment and frequently the amount of down pressure in wheel tracks is not high enough to ensure consistent soil engagement. If down pressure is elevated to achieve penetration within the wheel tracks, then units not within previous wheel tracks usually have excessive down pressure. This is a concern because it commonly results in sidewall compaction.
Needham Ag Technologies, LLC is proud to offer the new Martin Spring Compression Spacers for John Deere single disc seeders. They are easily installed within the compression spring housing by loosening the tension on the bolt and installing the spacer. Depending on the width of the seeder, the size of the tires on the cart and tractor and the row spacing, 4-8 of these spacers may be required for a John Deere drill or seeder.
Each spacer provides around 70 lb of additional down force.